New Titanfall update will add a Black Market to the game, use in-game called Credits currency to buy items
Respawn has just announced that they will be adding a Black Market feature to the game with Game Update #5.
This will use in-game currency, not real money, to allow you to buy new Burn Card backs, Titan Emblems, and more.
The Black Market

The Frontier may be rich in resources, but it's also rich with conflict. As a Pilot, you want to be prepared for anything, and sometimes, standard issue just isn't enough to get the job done. Sometimes, you need to look elsewhere for an edge. Welcome to the seedy underbelly of the Frontier, Pilot – The Black Market.

The Black Market collects and sells the Frontier's most sordid items like packs of random Burn Cards and Titan Insignias. Don't ask where we got them. You don't want to know.
Here's what will be available in The Black Market:
Titan Insignias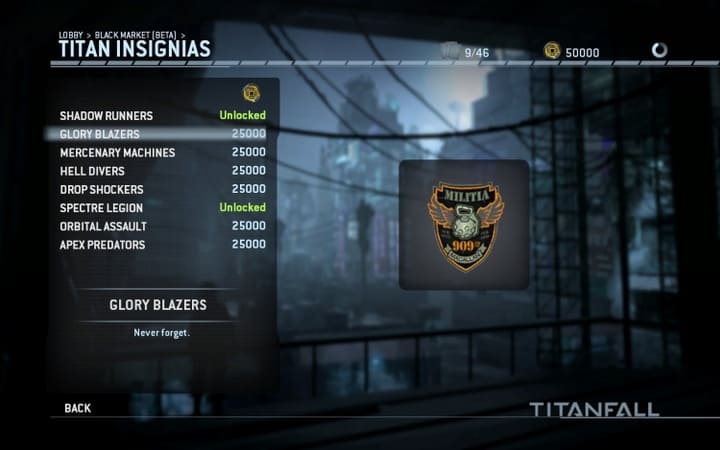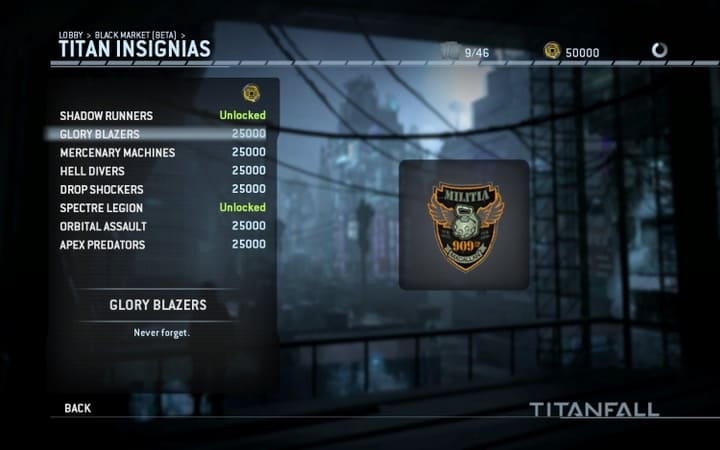 The Black Market introduces a set of Titan Insignias that are themed as the official insignias of elite units on both the IMC and Militia. Once you unlock them in the Black Market, they will be available with the rest of your Titan Insignias in the Titan Custom Loadout screens.
Burn Cards
Burn Card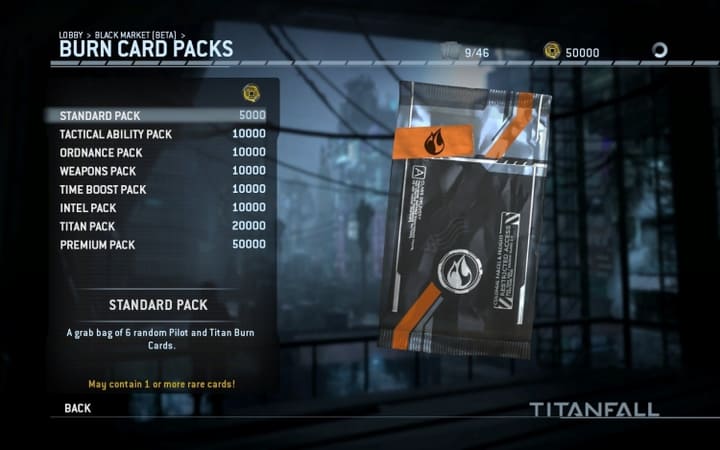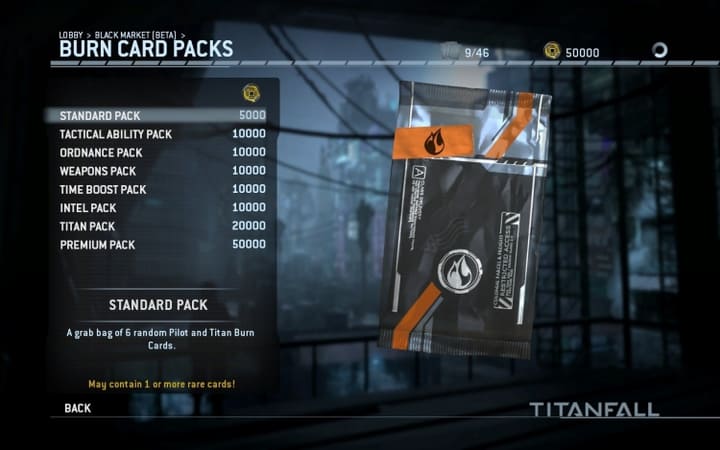 Packs contain a random Burn Cards each focused on a specific theme. They let you choose the type of Burn Cards you like to use. Need an XP boost? Buy the Time Boost Pack. Just need a few cards for the next match? Grab a Standard Pack which can contain any card in the game.

The primary goal of Burn Card packs is to give you more choice in the kinds of Burn Cards you get and to fit different play styles. The Cards you get are random, but you get a set of Cards you know you will enjoy using. Do you like using Ordnance more than Tactical Abilities? Sell the Ability Cards for Credits and buy an Ordnance Pack!
Credits
The Black Market's arrival also introduces a new currency to Titanfall called Credits. Credits are used to buy items in the Black Market like Burn Card Packs and Titan Insignias.
Ways to Earn CREDITS:
Match Victory
Match Completion
First Victory of the Day
Completing Daily Challenges
Selling Burn Cards
Discarding Burn Cards
Other details:
The Black Market is available at level 11 and once you've opened the Burn Card menu.
The Black Market is still available after you regenerate, just like Burn Cards.
If you are at level 50, you will earn a percentage of Credits for the XP you earn every match.
SOURCE: Titanfall