What are the Best Hosting Companies for Gamers?
So you've got your website all ready. You've spend time and money creating the perfect interface for yourself or your business and now you're ready to unveil it to the world however there's something you need to consider, who's going to host it?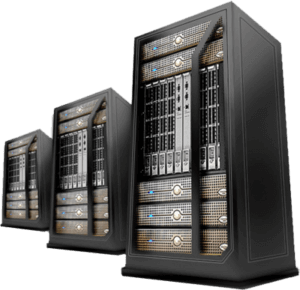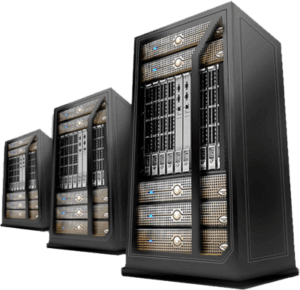 A lot of the quality of the website will be decided by the server used and the hosting company you work with. Without the right company managing the website you can find there are a lot of problems which is something you want to avoid wherever possible.
Hosting companies provide a fairly simple service. They allow your website to be hosted on the world wide web and this lets users search for and access your site. If your website can't be viewed then there's no real point in it's existence.
The hosts work this by storing all of the website data on what's called a server. A server is a piece of machinery that provides functionality for other devices, in this case it allows your website to be accessed. Without this you won't be online and nobody can see the data.
So when somebody types in the web address they're accessing this server which is run by the hosting company. Of course the technology behind it is fairly complicated, but what's important is finding the right hosting company for your website.
Finding the Best Hosting Companies
Hosting companies offer a range of benefits for using them over the competition but when it boils down to it you have to find one which best fits your needs. Differently built websites have their own set of features and some of these will need a specific hosting service that can accommodate them.
If you have a standard website without any crazy bells or whistles you'll be fine with pretty much any hosting service and you'll quickly find that there is a hell of a lot to choose from. There are 3 main elements to compare when looking through the choices.
Reliability – Your website needs to run all the time so you'll need a server that is hosting you all the time. Most servers now operate 24 hours a day, 7 days a week but it's still worth looking out for to make sure you're live when your users need you.
By using powerful servers you'll find you have a much more stable service for everyone who uses it. Uptime scores are used to assess the reliability or a page and ideally you'll have as close to 100% as possible. Anything below 99.5% probably isn't worth the money so keep on looking.
Add on Domains
Domain names are pretty ridiculously cheap and it's common to own multiple web addresses. This means you could potentially have hundreds of sites and you'll want the ability to add these onto the server you're using, rather than finding another provider.
You'll find a lot of the major companies allow up to 25 domains on one account but a few will only allow one, so be sure to check.
Customer Support
Customer support is essential with web hosting because sometimes things go wrong. The most well known companies in the world experience problems with their servers and it's going to happen to everyone sooner or later.
By making sure you use a company with excellent customer service, that's accessible 24/7 then you'll really lower your downtime when it occurs and hopefully they can get you back online ASAP.
There are a lot of different criteria for choosing your web hosting. Some of these are technical and others are practical but we've identified the key three to look out for to ensure a good service. Other crucial factors are price, renewal charge and extra features (like e-commerce).
Top 10 Hosting Companies
With so many different hosting companies to choose from it's pretty difficult to pinpoint the best value for money for you. Luckily enough we've done the legwork for you and found the best hosting companies around.