Confirmed: Titanfall Xbox One Achievement list
UPDATE: We can confirm this achievement list is accurate. Our source contacted us by email of whom is friends with a Respawn developer on Xbox One and was able to access to the achievement list.
The full Titanfall achievement list has leaked online thanks to a user on NeoGAF under the name of 'sangreal'.
Before you look away thinking spoilers are spilling all over the list, you can keep reading – nothing major has been given away.
The achievement list appears to confirm previous discoveries relating to levels and the 'regeneration' system similar to Call of Duty's 'prestige system'. Each 'generation' contains 50 levels, and 10 generations in total.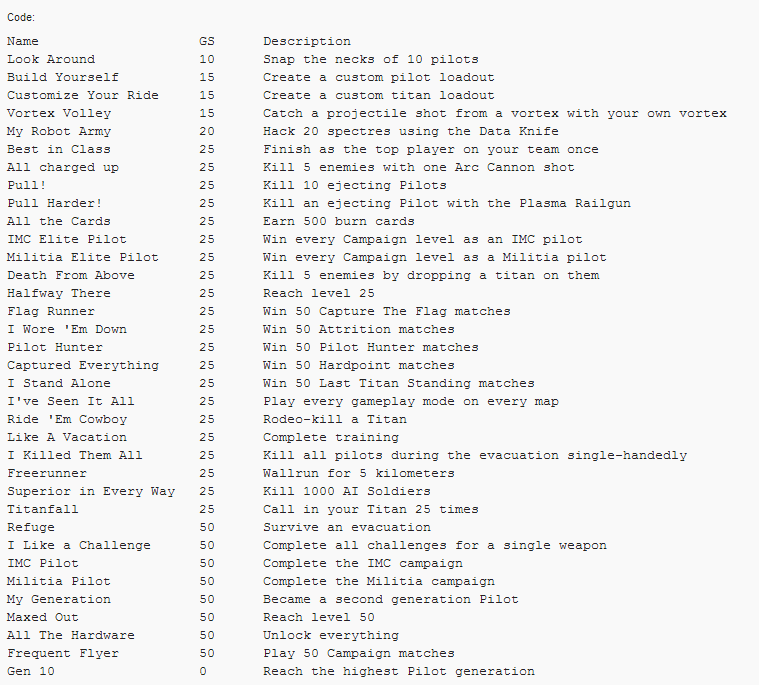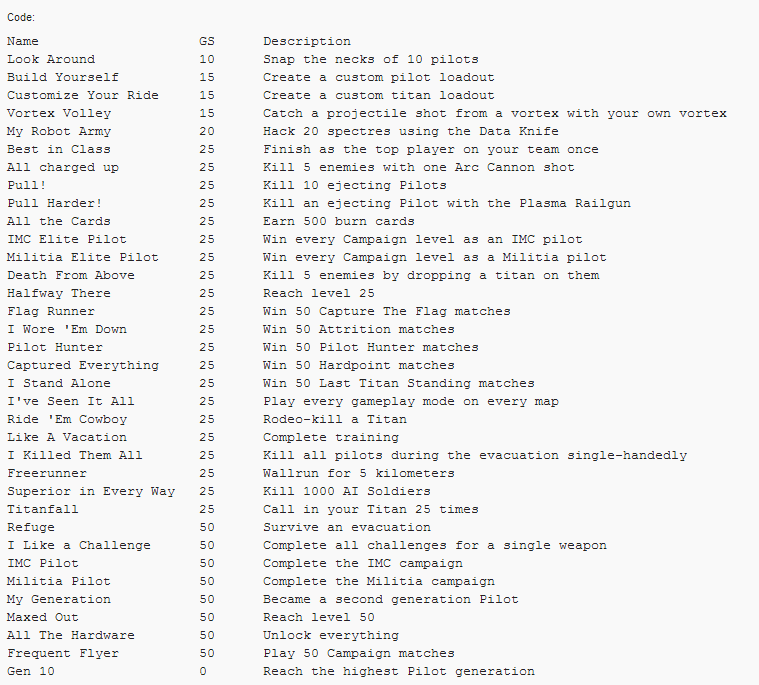 Source: NeoGAF